---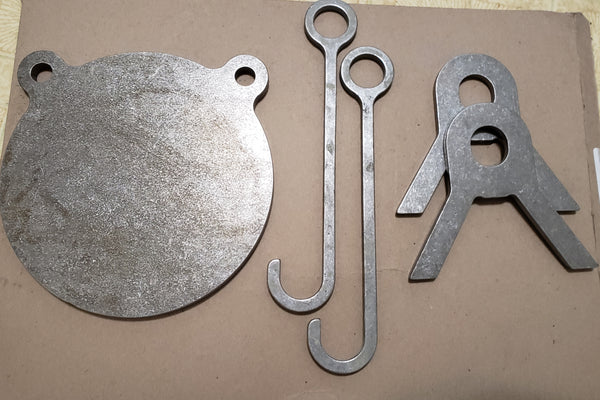 Sale
Don't be fooled by some of the other guys beginner kits! Their hangers and leg brackets ARE NOT AR500. Here at Bluegrass Targets we only use USA mill certified AR500. 
This kit consists of:
-1 8" 3/8" AR500 Gong
-1 Set of 1/4" AR500 Pipe Leg Brackets (2 total)
-1 Set of 1/4"  AR500 Pipe Hangers (2 total)
*Pipe Hangers can vary by order depending on what is stocked.  They can either be 6" or 10"
Most commonly used Pipe is 3/4" EMT, but any pipe can be used as long as the OD is 1" or less
This item Ships FREE*
*Other items in order will have shipping costs. These items are also now eligible for discount code usage too*