---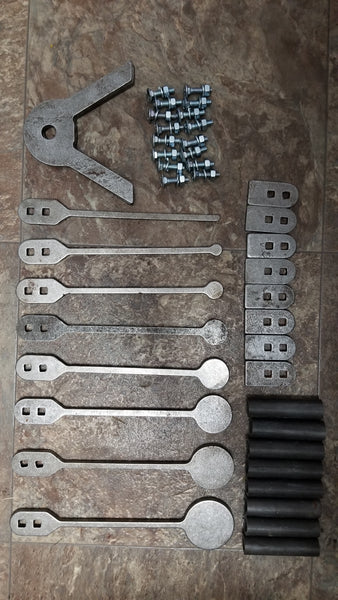 This kit is for saving some money if you want to build your own. It includes:
8×  1/4" AR500 KYL paddles 
8×  1/4" AR500 mounting tabs 
8×  1/2" ID tube, precut for proper length
1× leg bracket set and hardware set
All you have to do is source 1/2" threaded bar and create some legs. Conduit works great. If you need any help or have questions, feel free to call or email us.